I don't know what's worse. Spending your two days off sick with a cold or waking up after your two days off with a cold. I'm in boat number 2 — taking a turbulent ride on a journey through the next five days of work with a box of Kleenex tissues (with lotion) in my purse. So, we're having a disjointed blog today.
I'm learning to let some unimportant things take a back seat in my life. Example one: cleaning. I am not one of those people that can really bear a dirty house. Clothes everywhere, dishes piled high; it all makes me squeamish and gives me a heaping helping of anxiety. But my heart has been heavy with relationships lately, so I spent the past week with Glee marathons, chatting over cool mint Oreos, and late night g-chatting because people are worth it. And they are definitely worth more than clean houses or stocked fridges. We yearn for that relational investment…to start friendships and watch them flourish over dinners, inside-jokes, and memories that don't fade with time.
So, we've established: friends > clean house. Here is my house.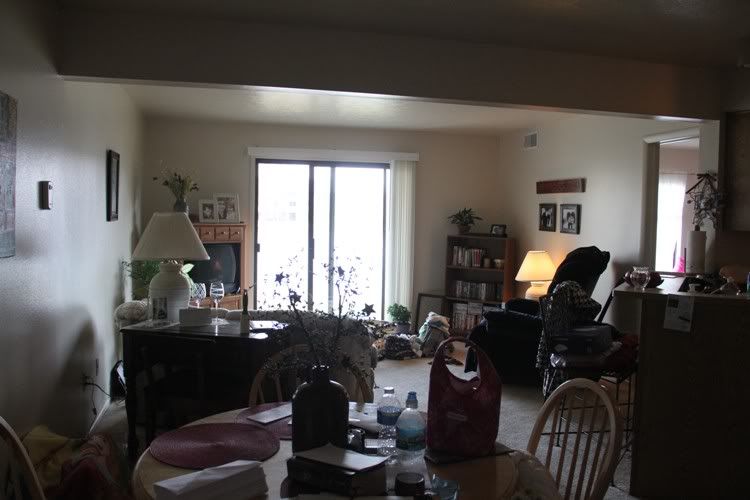 I told you it was bad. But after a successful Glee marathon with a good friend, I turned up Pandora radio, busted out some dance moves that would make any Showchoir proud (or embarrassed), and spring-cleaned, reorganized, and completely obliterated all dishevelment. Oh, did I forget to mention the 80-DEGREE WEATHER? Open windows that let sheer curtains dance in the wind? Hello, love. ?
Yesterday was all sorts of love and disaster. Adam and I accompanied my sister and all my nephews to one of my favorite stores: Petco. You see, I took Landon to Craig's Cruisers over his spring break for some mega-tickets. Landon spent some of his tickets on a goldfish (Kristen and I have a running debate on the importance of pets in kids' life. I am in favor of pets; lots of them. She gags about the fish). But, you know carni fish…they die after 24 hours. So first we went to Petco to buy new fish (more "hearty" fish as the employee put it) and then have a funeral for Dave who died.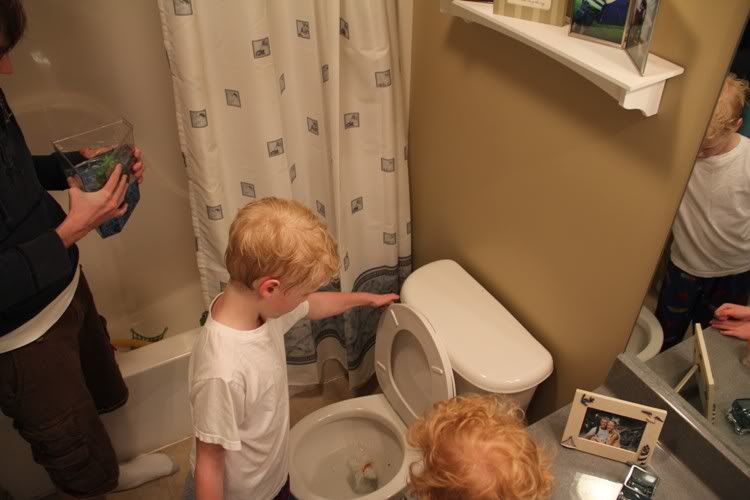 Kids love pet stores. Fish in particular are so attractive with all their colors, the deep cerulean of the water in the background, and their languid movements.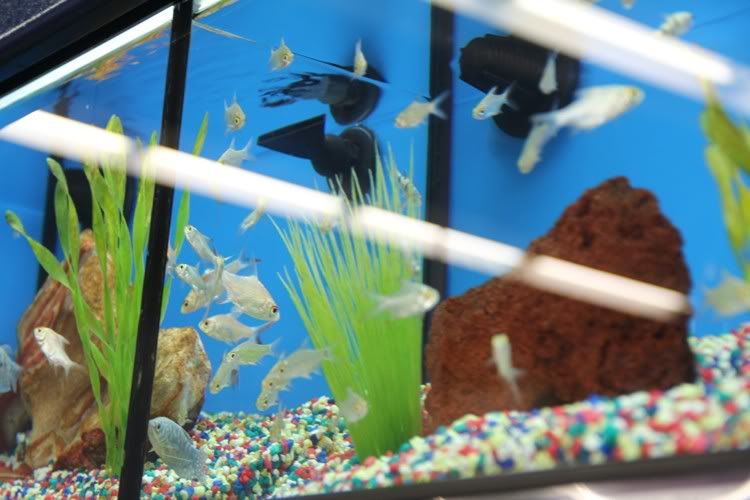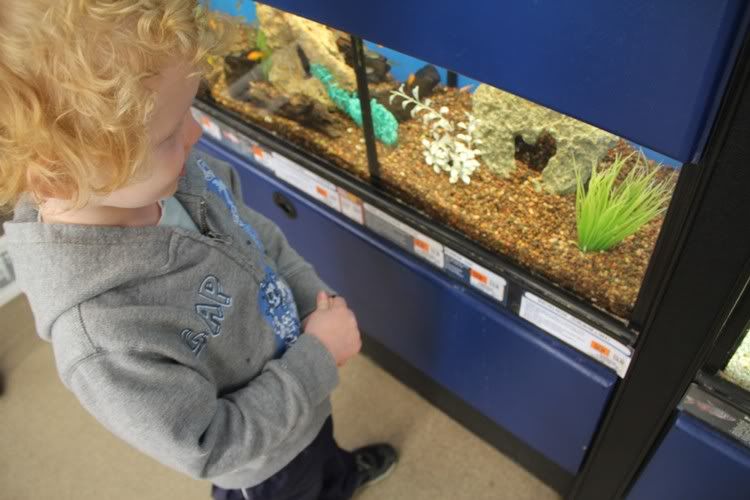 We ended our day the way we like to best. Out on our country roads, windows down, with the sun setting. A taste of our much loved Michigan summers that just can't come soon enough.
On the blog tomorrow? Free 12×12 books and bathing suit season. 🙂 Happy Tuesday!