This blog has been live for a little over a year and a half. And lately, my vivacity for writing, for my blog has felt forced. I assume you've heard the analogy of how if you squeeze sand too tightly, it falls through the cracks of your fingers, but if you cradle the sand, you can hold it~ safely, without fear of losing it. I'm sand. Falling fast through the cracks of my own fingers: by my own pressures and presuppositions.
Last summer, I wrapped up 4 weddings and announced I was officially a photographer. And by that new standard of "photographer," I had rules to live by; an invisible law to follow in the photography blogging world.
Don't write too personally. Don't write a blog without a picture. You must post a session each week. If you don't have a session, don't write anything at all. You're a PHOTOGRAPHER now, Brennigan, people EXPECT this from you. They expect professionalism, lots of fabulous -never-before-seen- pictures, and you living up to and blowing your competition out of the water.
And for months, I have tried to live up to these expectations that left me wordless at a keyboard that previously was my soul-mate. I've always blogged. I've always spoken my heart, my mind. I can't help it. And sometimes its good to spill your guts, and sometimes its scary for others to hear, but it's me. I muted myself for the sake of photographer laws & rules that don't even exist.
I was reading
Jasmine Star'
s magazine last night again for some business insight, and there in direct block quoting, she spoke the words I needed to hear:
I've come to believe beyond all doubt that brides are choosing photographers, not photographs, so stop focusing on the very thing that makes you the same.
I knew -instantaneously- that that was what I had been doing. I had created a rule-book to make my blog, my business look like everyone else's. I let the pressures of Facebook pages bring me to tears ("I lost a follower! I'm a failure!"). When only 7 months ago, I was a bride myself picking out my wedding photographer~ not because of her pictures (which are beautiful, by the way), but because when I first started reading her blog, I knew we would click. When I met with other photographers, I never felt that connection that I did with her. Many photographers in our area take astounding pictures. But ultimately, my choice to choose her as our wedding photographer was because I connected more with her (her words, her blog, her personality) emotionally than I did with her portfolio.
And as I searched through my blog to the
first post
on August 29, 2010, I can see how much I've improved technically. I'm proud of that. And I believe its okay to be proud of that. But, I also see my decline in letting my readers into my everyday life. I limited myself for the sake of pressures and made-up photography laws and eventually choked my ability to express myself.
So, today, I'm throwing out this made-up rulebook (it's thick too, mind you). This is my second summer of weddings, and I'm so grateful to the brides that have chosen me to document their special day. And I feel it: the excitement I first felt when I realized this is what I want to do, the fear of rejection, the joy of losing one's self in art, in life, and the calm of knowing that I am able to blend the two resulting in a beautiful story.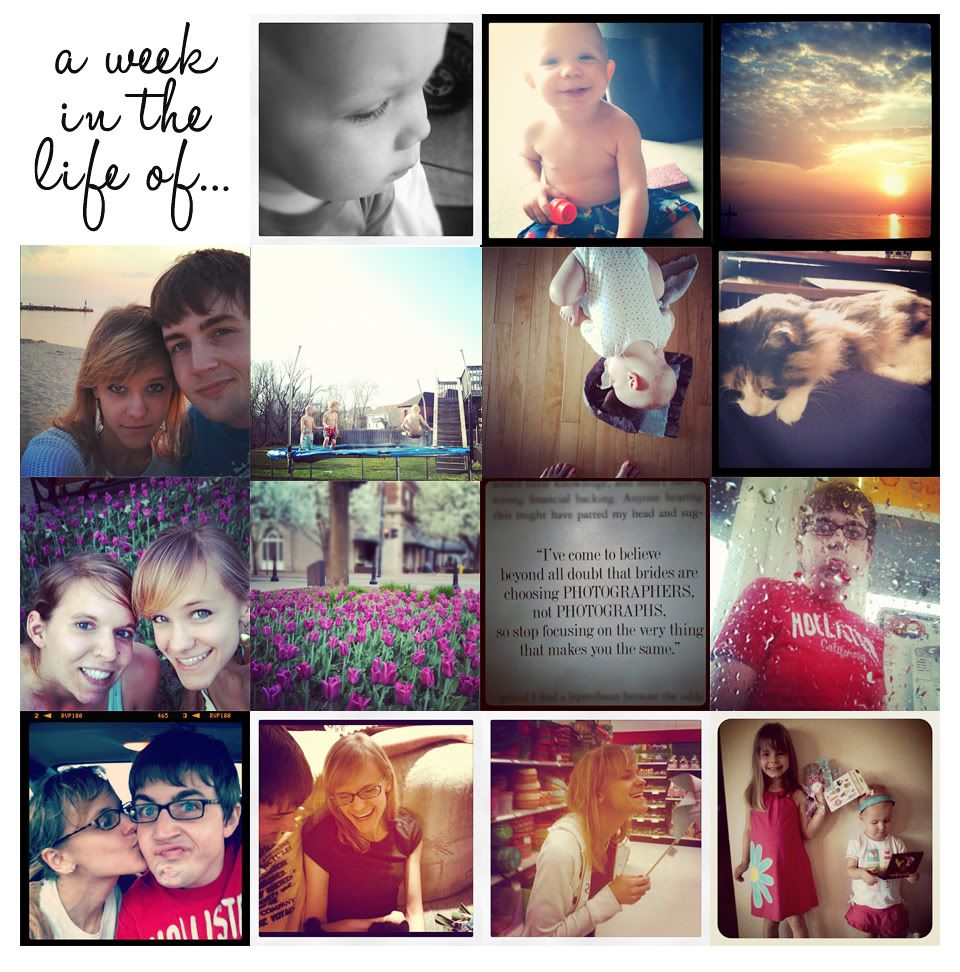 *(Instagram is a free app for iPhones that features various filters that are easy-to-use and make posting to Twitter, Facebook, and ha, my blog, easy-peasy! You can follow me @ bgilsonburnett or on Twitter @brennigan)
It's been a week of reflection, and I'll let my photos show where my heart has been. I have a lot planned for this week. Re-inventing my business, reclaiming what I laid aside for the sake of blending in, and forcing myself to step out from my safe shell I've found and proudly stake what I've created.
Hoping you'll be blessed in finding your true self this week: through nature, words, music, specific actions, or people. Whatever it may be! Happy weekend, readers!