I've been typing, backspacing, re-typing for a little over thirty minutes. Normally, I wouldn't phrase my words so precisely, but this introduction is special to me. I believe its special to brides. And most importantly, I believe with all my heart that its special to women.
I love having the ability to freeze a moment. But the multitudes of moments, they're the pieces strung together to create stages of life. And I believe that these stages deserve proper attention just as a birth or the first wedded kiss would.
Before I was married in August of 2011, I was given the opportunity to freeze a stage of my life. I was getting married to the love of my life. I was single for the last time. I felt the sexiest I've ever felt. And I was confident in my accomplishments. I was a woman who knew exactly what she wanted. And I wanted to give a gift to my husband that meant something. I wanted to give myself the permission to do something for me too.
Having my own personal boudoir session last summer was one of the greatest investments I've done in a long time. With the photos that comprised a little black book, I was able to give my husband me. The woman he was marrying, the woman who meant so much to him. And I was able to give myself something to never forget. Years from now when I look through those pictures, I will see me. And I couldn't have given myself (or my husband) a better gift.
So, without further ado…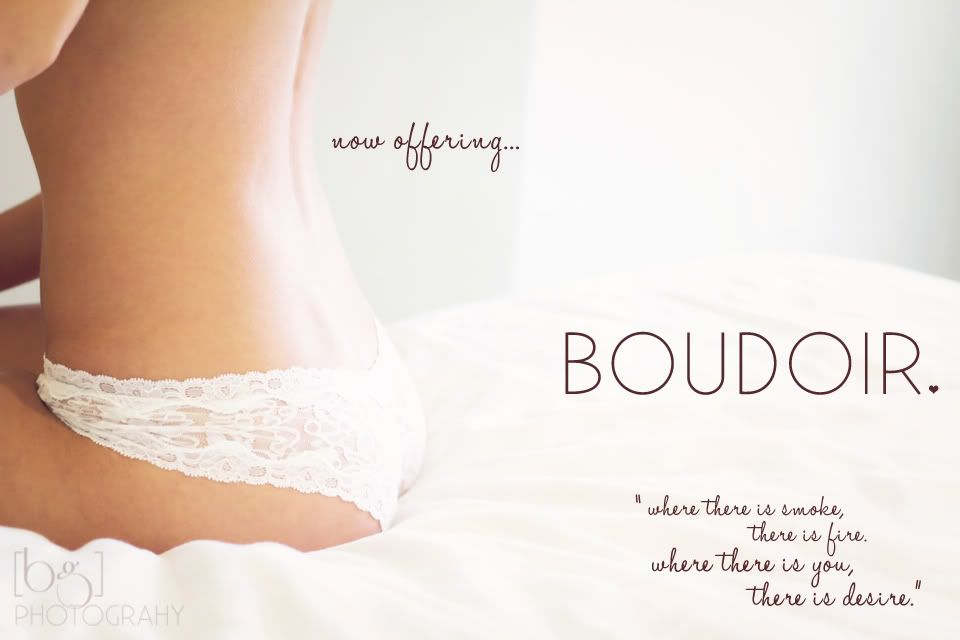 As I said, allowing myself to do one of these sessions was a gift to myself and my loved one: which means…its not exclusively for brides (however, I do encourage my brides to book a session!)! I've already done a few as Christmas gifts and have a few sessions scheduled for Valentine's Day gifts.
You
can find more information about the session at my
website
. Oh, ladies~ celebrate being a beautiful woman and book a session today!