Adam was gone on business most of last week, so I took that as an opportunity to indulge in romantic comedy movies.  And while most might not take any life lessons away from Gerard Butler and Hilary Swank arguing half-naked in their small apartment, I found surprisingly myself haunted with their words:
"I see people buying bigger apartments and having babies. I get so afraid sometimes our life's never gonna start."
"No, baby. We're already in our life. It's already started. This is it."
I've found myself, especially recently, telling myself  "Once we have a house, I'll be content … Once we are debt-free, we'll be able to settle down more … Once we're both on the same schedule again, we go on more dates."  And then I realized — it just hit me square between the eyes, THIS IS IT.
This.  Is.  It.
This is our life, and we're not promised 80something years to live it.  Right this moment, I am breathing in and out (thankfully) and in relationships with those I love, and I must make the choice to consciously live with what I have been blessed with.  To not wait for another day to come, another client to sign a contract, another reason to make e-x-c-u-s-e-s.  To not hold my husband to lofty expectations.  To not hold myself down by my dreams, but rather use them as motivation to appreciate what I do have and to see the road I've already traveled.
—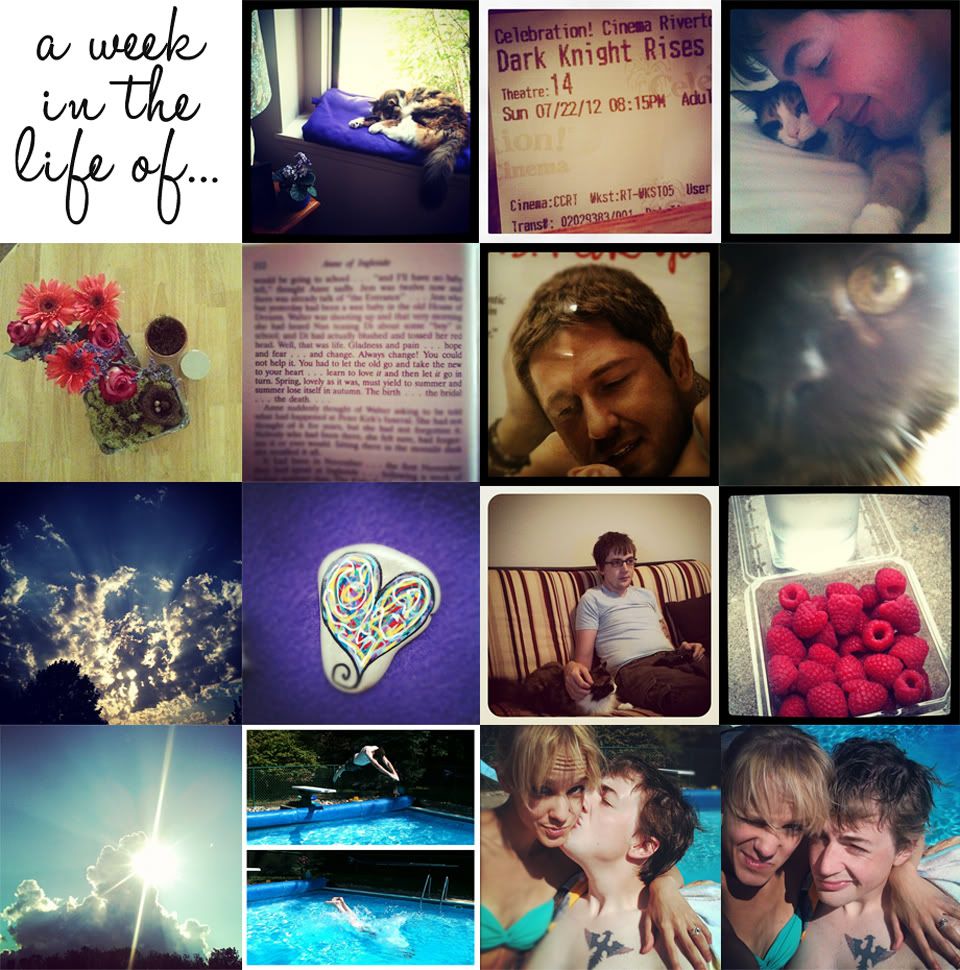 *(Instagram is a free app for iPhones (and now Androids!) that features various filters that are easy-to-use and make posting to Twitter, Facebook, and my blog (with the help of a personally-made Photoshop template), easy-peasy! You can follow me @brennigan)
—
I'm coming to love Mondays: the newness of the week made evident by house-cleaning rituals, laundry day, and catching up on expense reports and sessions.  The ebb and flow of life has been so evident lately, especially last week as we mourned the death of a friend and then celebrated the miracle of life with another.  I feel the gentle waves around me as I'm pushed into another week.  And what a week it will be.
See you tomorrow with a sneak peek from last night's anniversary session!
Happy Monday!