You might remember these two from their sneak peek, and you'll see them again on Sunday afternoon with a sneak peek from their wedding!  Molly and Alex are getting married this Friday at the Blue Dress Barn in Millburg, Michigan.  With a trip down across (technically around) the Great Lake for getting all things finalized, we decided to schedule their engagement session where they would tie themselves to each other eternally.  Only on this day, we were able to scope out the grounds, not worry about guests and timelines, and play with the Barn's resident kitty. 🙂
I love their style — vintage chic, and I'm so excited for Friday's wedding!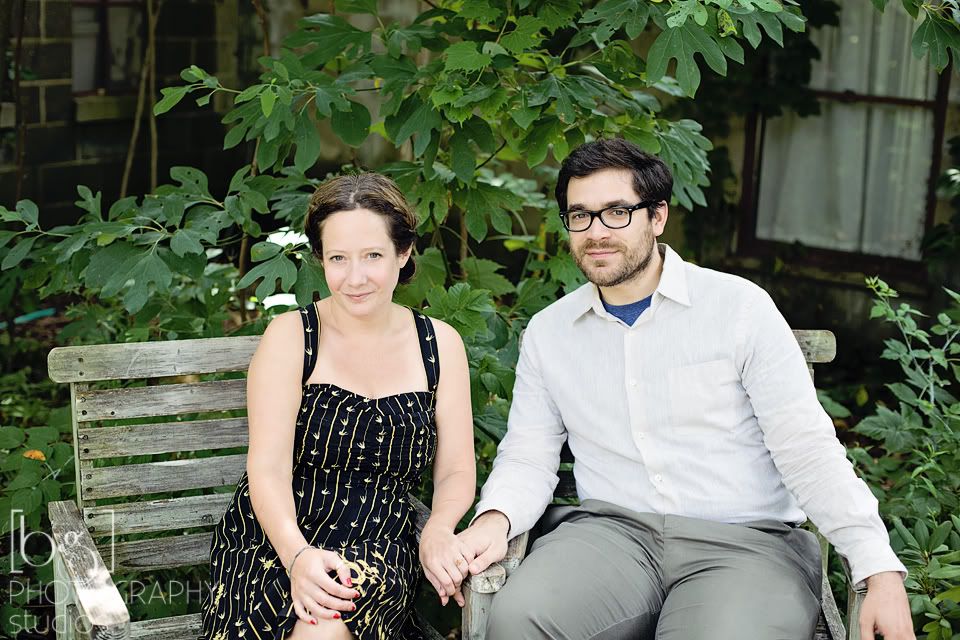 Please, PLEEEASE, Alex, bust out some moves like this on the dance floor.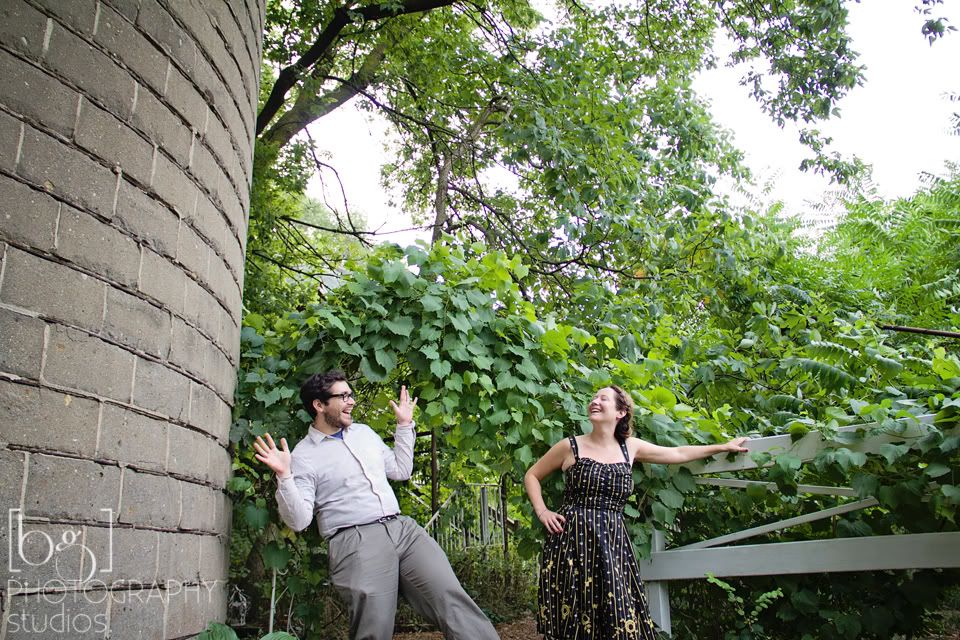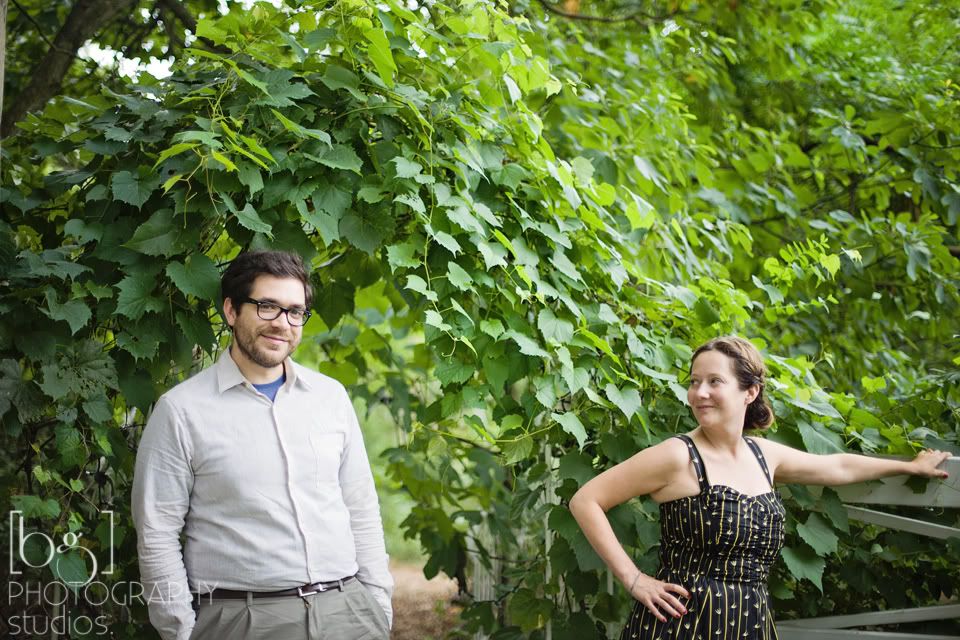 They know how to work the camera, right?!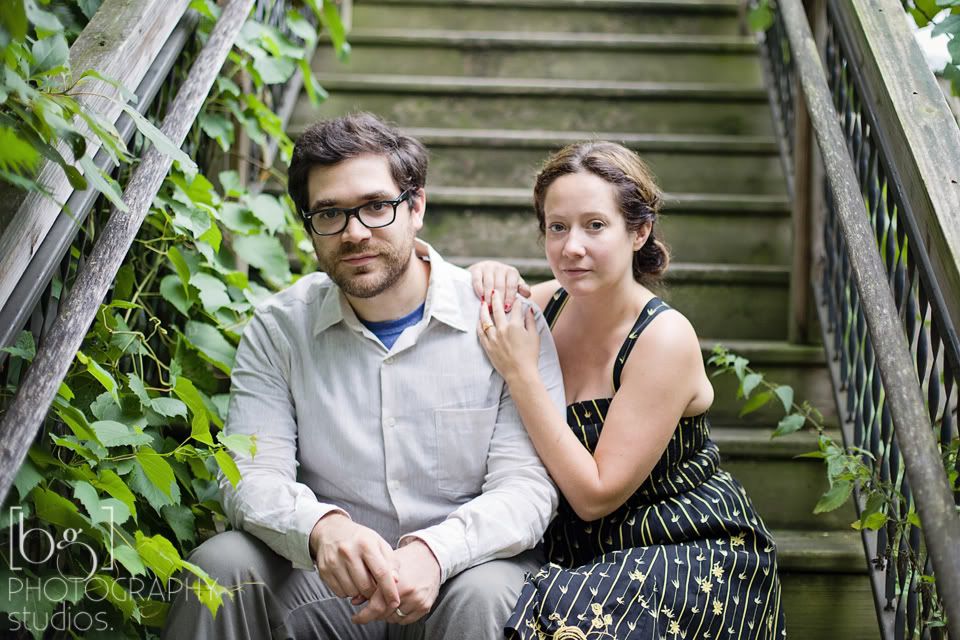 Swooning over love.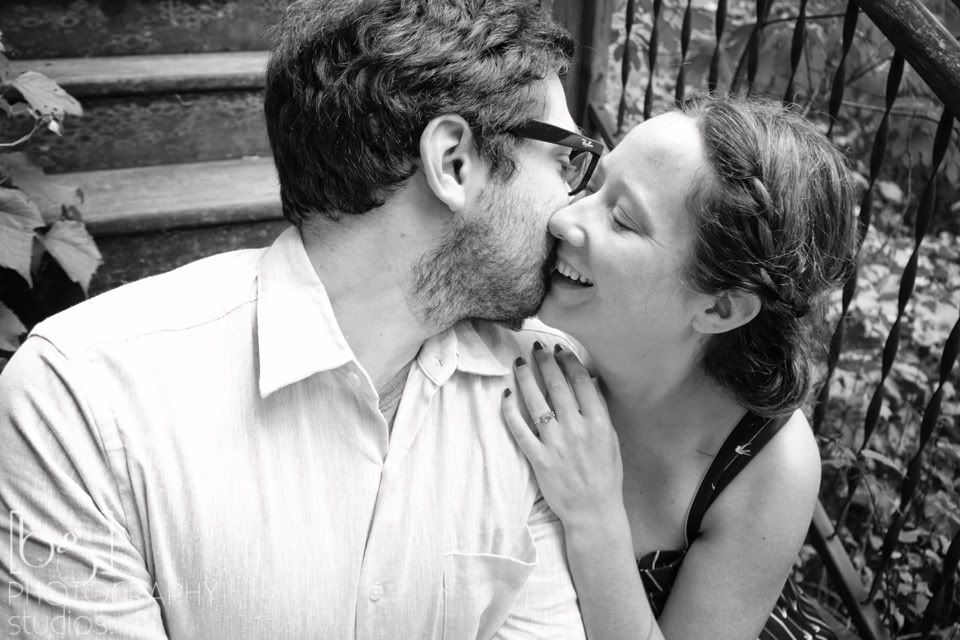 Her dress?  Anthropologie.  IN. LOVE.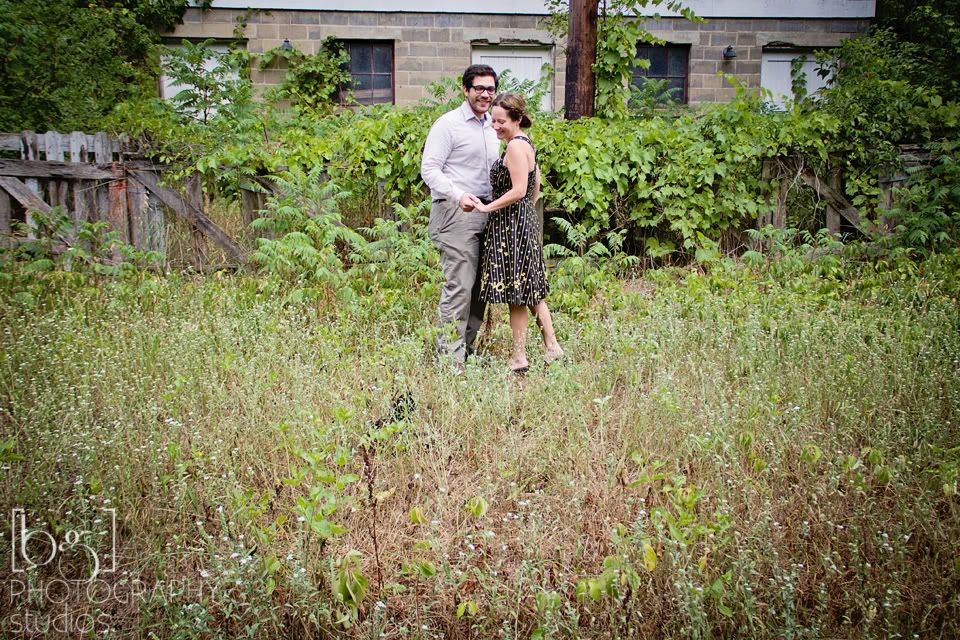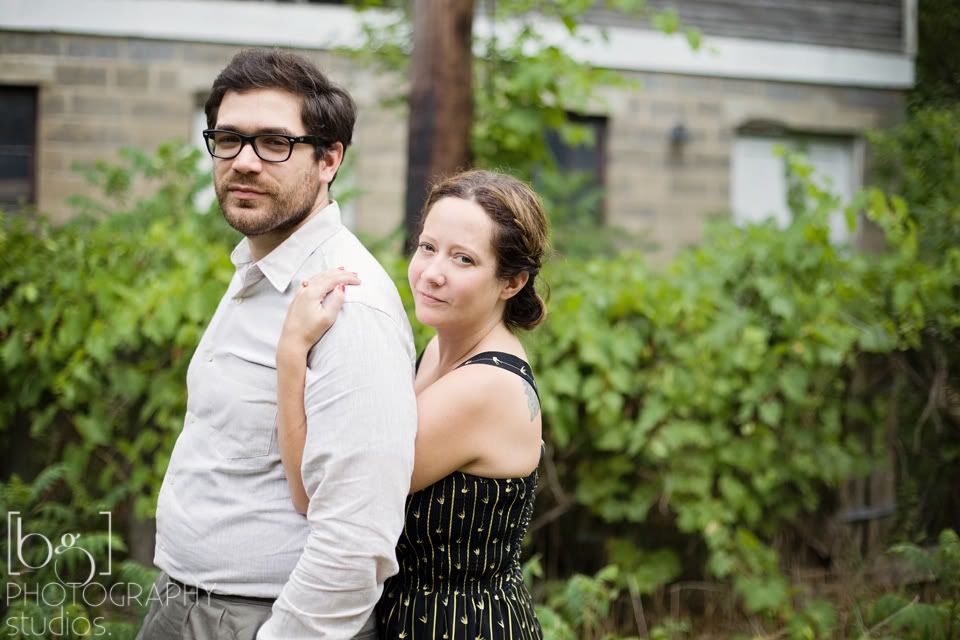 And about those dance moves I was talking about?  These need to be included too!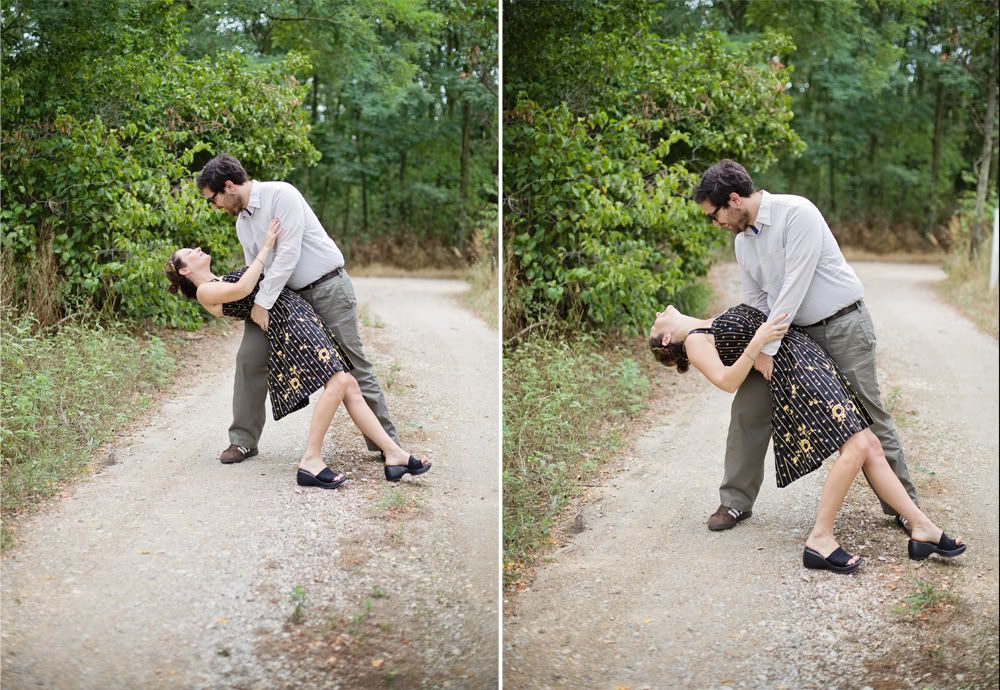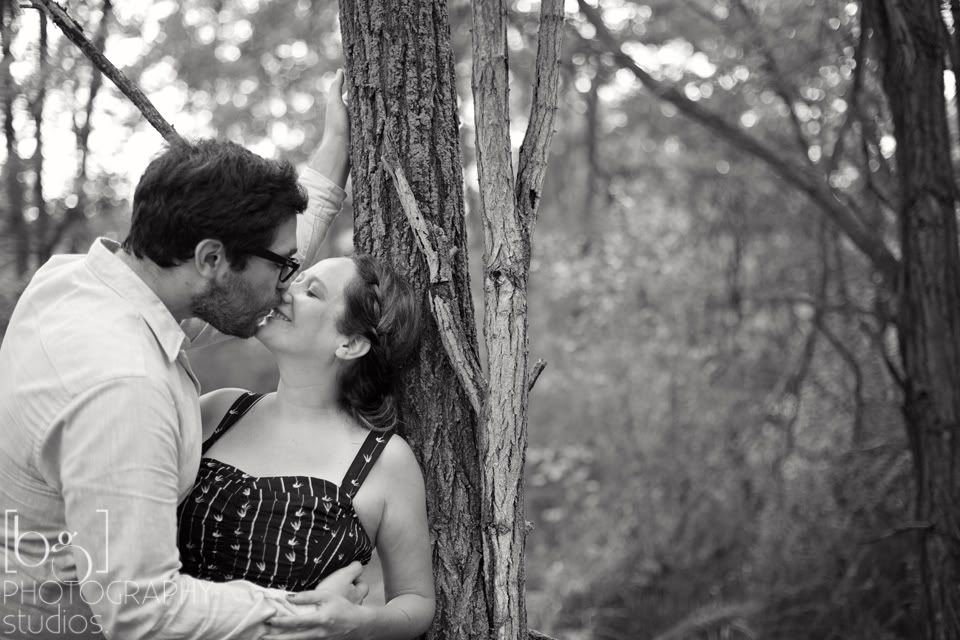 Her engagement ring…*love.  Need I say more?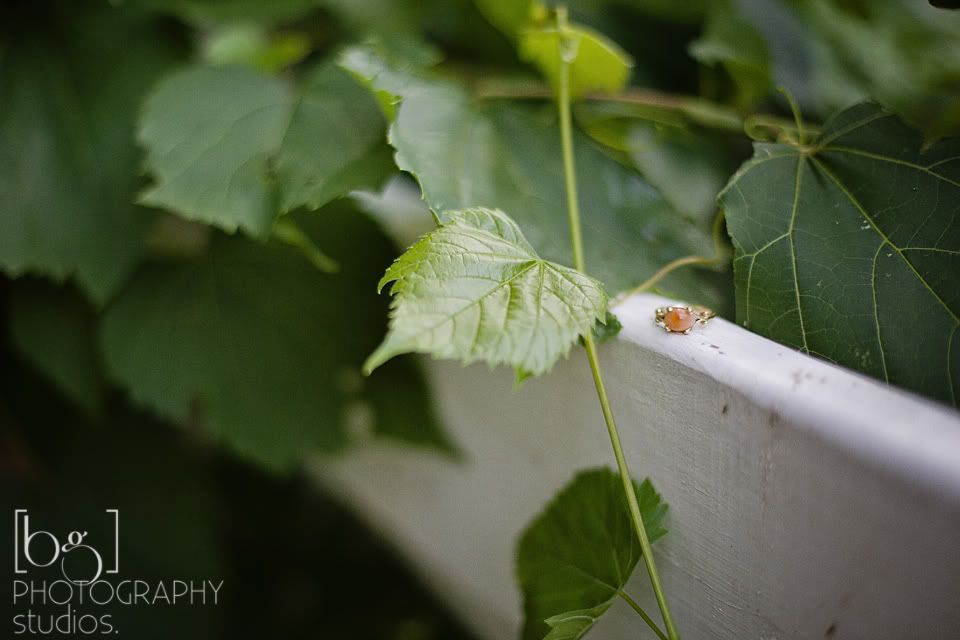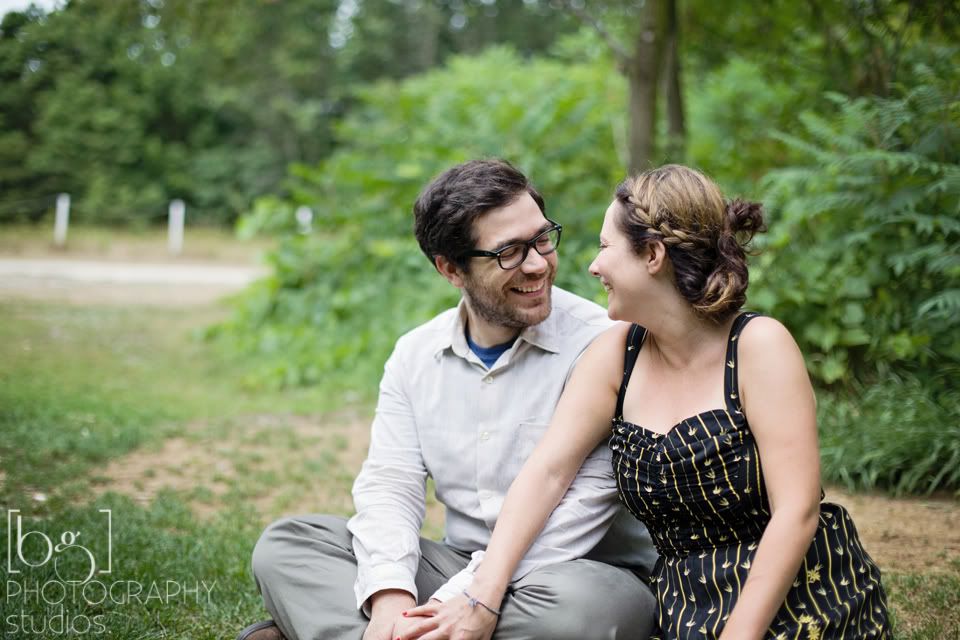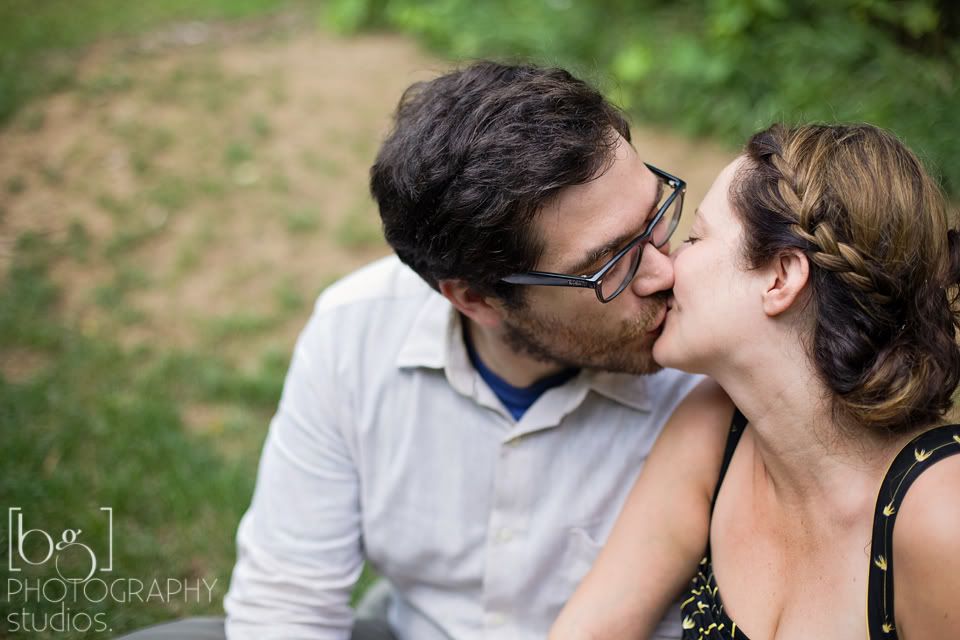 I'm kiiiind of a cat person (okay, I'm just an animal person all-around), but Molly and Alex love them too, and we loved having this little lady follow us around for our entire session.  SERIOUSLY, she meowed and walked to every spot, then would lie down until we moved to our next location.  We definitely didn't mind giving her some lovin' (and I don't think she minded either).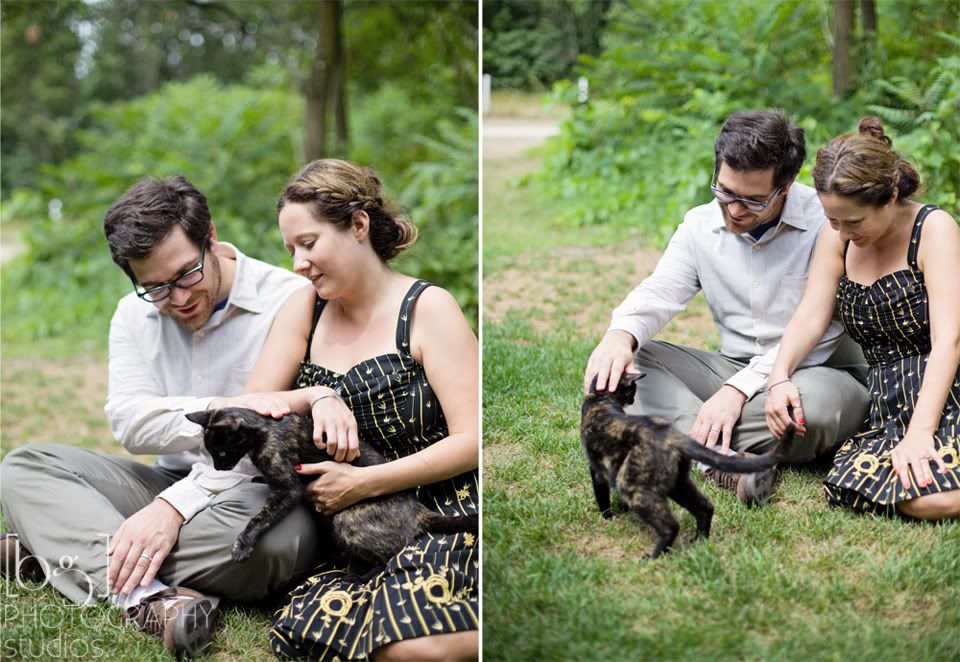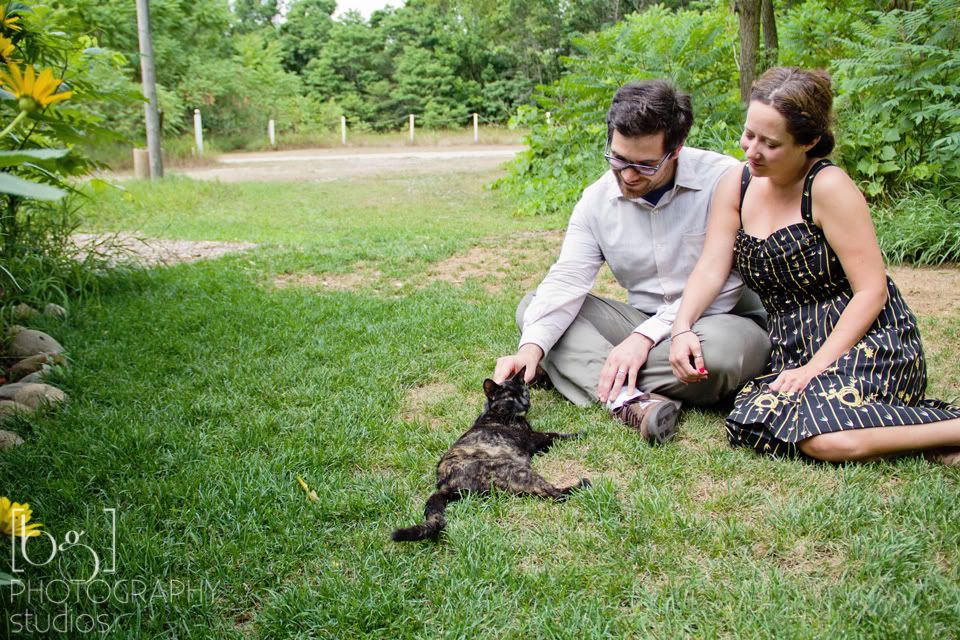 Can't wait for your wedding, you two!  TWO DAYS! 🙂  I know these smiles will be on your faces all day.