Today quite suits a love post.  The dark clouds have rolled in and even at 10AM, it seems darker than it was at 7 o'clock this morning.  The thunder rolls romantically and the patter of raindrops on the roof and windows just lull you to sleep.  Today's a day to spend with your lover.  Cuddling and kissing and napping in each other's arms while the world outside plays a soundtrack to your love-story.
I met Holly at the beginning of the year, and even then, she told me, "I just have to have a session with my husband!"  They've been married for a year now, and although their wedding pictures didn't turn out quite as they had hoped, I desperately wanted them to have everyday pictures of the two of them that they could cherish :: kissing, cuddling, laughing, fighting (lovingly…oh, you'll see later)…and all of it, in love.
Oh, stop it, you two…looking all gorgeous. 😉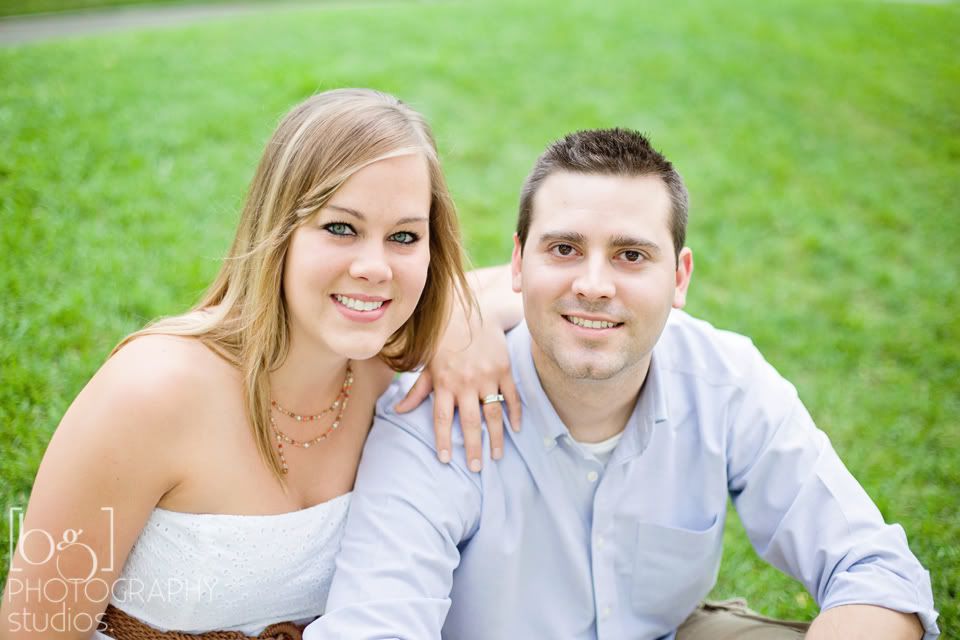 Adam and I met with Jon and Holly almost three weeks ago in Grand Rapids for their session because…well, that's where their marriage story began.  We began our session in Rosa Parks Circle where Jon proposed and Holly said "yes."  And butterflies were felt and excitement grew with each passing week as the countdown to their wedding began.  And look at you two now — married one year! 🙂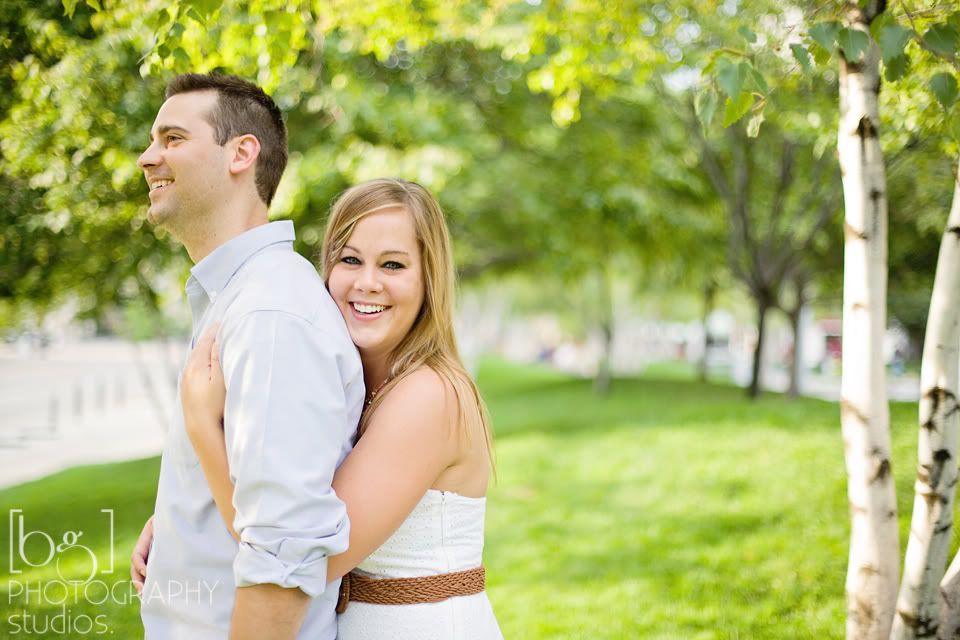 Love, love, LOVE the evening glow we found throughout the city.
ADORE<3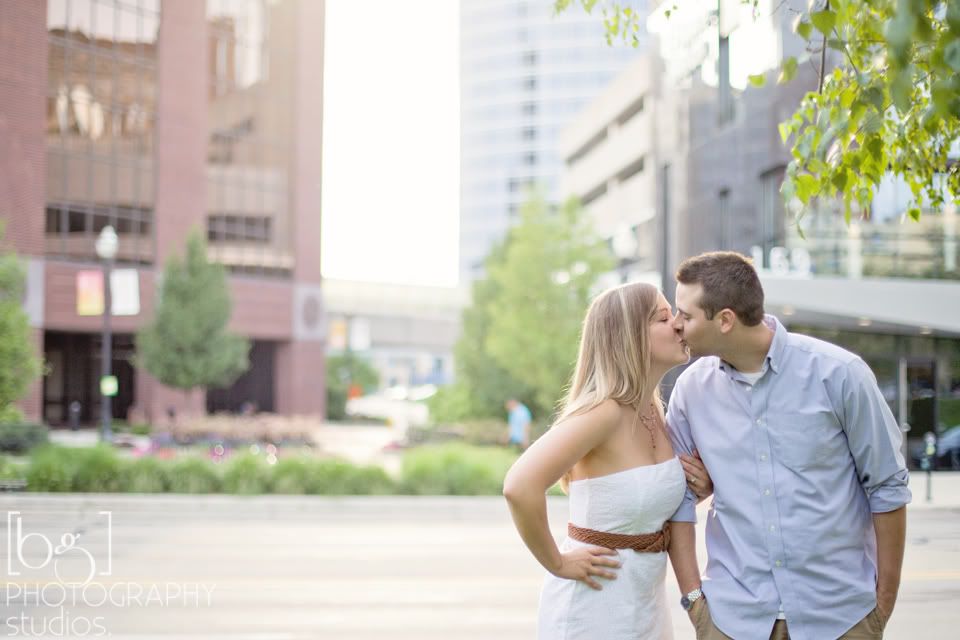 A quick turn over to the steps of the art museum for a bit of modern flair.
And off to the Blue Bridge where we found more gorgeous light.  I was in love.
I absolutely love their love in this picture…especially on the right.
Now, I mentioned this in their Sneak Peek Post about our adventure down the rocks, but honestly ~ these were some of my favorite from the session!  A perfect nook that fit them perfectly…and a great excuse to snuggle close. 🙂
Earlier I mentioned I was going to document them fighting.  And fighting they did.
Jon loves Star Wars, and Holly's an amazing wife for agreeing to battle it out downtown. Look at that determination on his face!
But then came these rings, and well…
The two forces had to give up their fight and live happily ever after.
Happy Anniversary to you two!  We loved our session with you and wish you the very best as we travel this crazy, beautiful marriage road with you!