I've found my niche in photographing senior girls and couples. I rarely find newborn session requests in my inbox. So, like with many things in life, I had to make the opportunity for myself. Open the door, window, whatever. I'm not an extrovert, nor am I completely confident with my camera and babies (baby sessions require lots of patience, heat, and a great balancing act). But, I asked (begged) my sister's neighbor to give me an hour with her baby. Sure. No problem. I'm glad I asked. I knew this baby was already extra special. I shouldn't have been surprised that his session would go so well either.
Kaleen & Joel were expecting their third child: a sweet baby boy. Kaleen went to the hospital for pain completely unrelated to her pregnancy (the pain ended up being non-problematic), but right before they sent her home, they had her lie on her back to check the baby's heartbeat. That's when doctors noticed the heart's deceleration. Immediate panic. The doctors knew what they were doing to raise his heartbeat, but nothing was working. It was a chaotic calm. Calm in training perhaps for doctors, but for this Mama and Daddy who were four weeks away from an expected due date: chaos. Kaleen was rushed in for an emercency cesarean section and the doctors found the cord wound tightly around Charlie's neck. 7 minutes from start to finish.
Charlie came into the world weighing 5 pounds, 15 ounces, and has shown a true fighter spirit and been growing remarkably well in the three months of his new life.
Miracles happen. Ask Kaleen and Joel who went to the doctor and just happened to find Charlie's heartbeat decelerated. Accidents don't just happen. But, miracles? Miracles do.
~
We started our session all cuddly and warm in his beautiful white & blue knit blanket.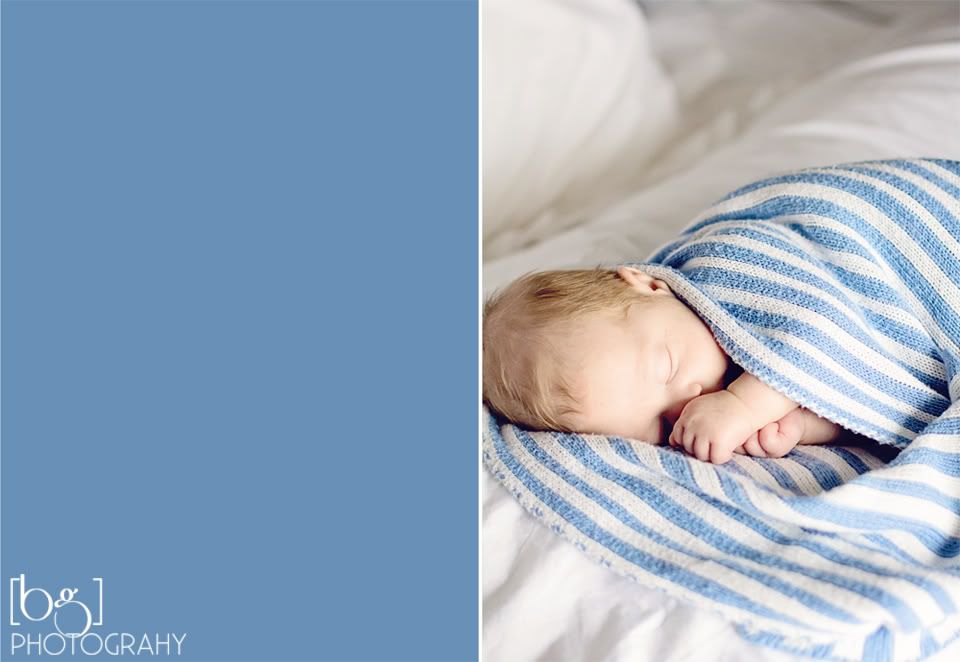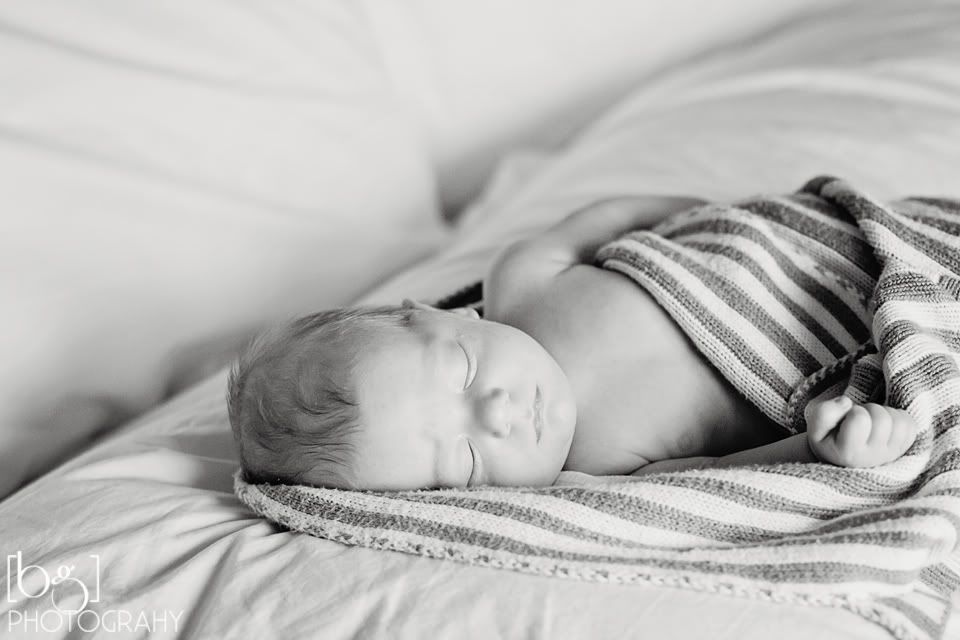 Sweet baby noses and lips.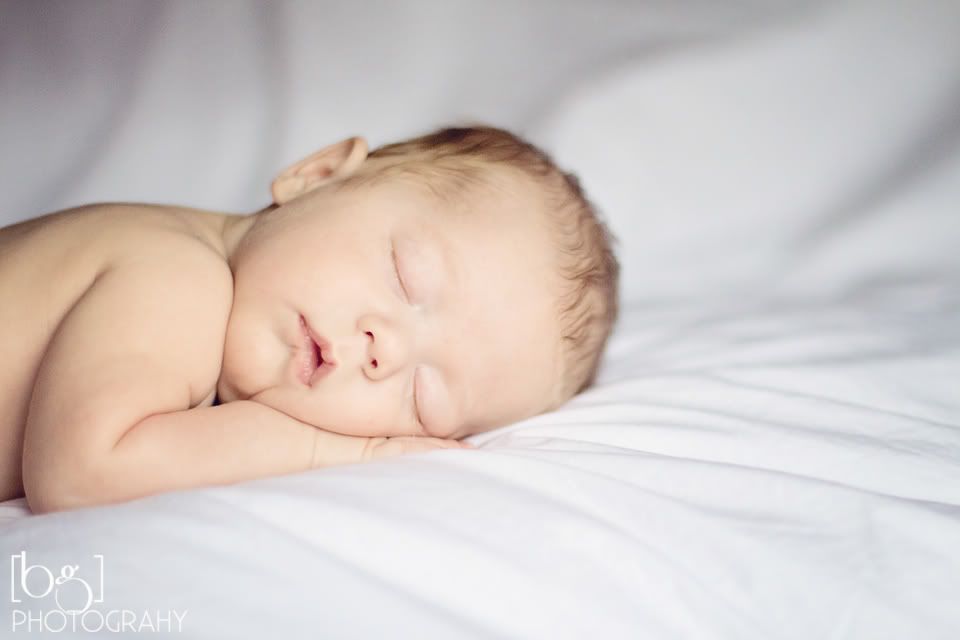 I love this photo~ he is such a sweetheart.