The summer is booked with weddings. I've got table pieces crammed into the closet, scraps of ideas nestled in every nook, and rice coming out of my ears. So, in the midst of it all, I searched for a creative outlet that dealt less with photography but still with my business. Thank you, Chelsea.
I credited Chelsea with initially requesting my photography service for her senior pictures, so was I surprised when she pushed me artistically to design her graduation announcements? Not completely, but I jumped at the opportunity.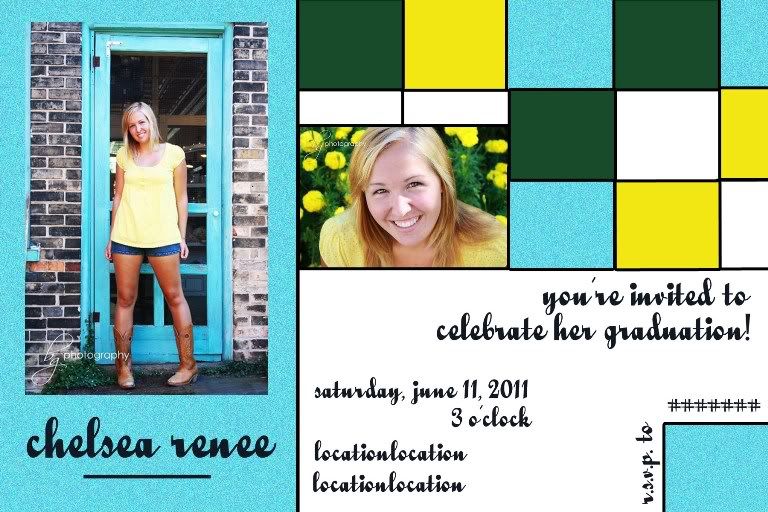 (invitation half-way through)
Instead of examining the pictures I take with my camera, I was able to take a blank canvas and transform it into something she (hopefully!) loves. I, once again, could take part in her celebration.
Thank you, Chelsea, for always believing in my work! You are a beautiful woman, and I can't wait to see where life takes you next!
🙂